Welcome to the Christie Village Owners Page!

This page and its sub-pages were created to provide information to the co-owners of Christie Village. More information can also be found on www.facebook.com/Christie Village.
You can check out some of the new owner resources on the sub-pages at the upper left of this page.

Note: The "Governing Documents" page is password protected. Verified owners can obtain a username and password by contacting

info@christievillage.com
.


Check out the Beech Mountain camera - Just click here.
Your new Board of Administrators is dedicated to providing Christie Village with improved management in an attempt to restore it to the kind of facility where we can all enjoy spending time and of which we can be justifyably proud. To do this we will need the support of all our co-owners.
If you are an owner at Christie Village, please contact us at info@christievillage.com
.


Help us stretch a dollar by giving us your email address.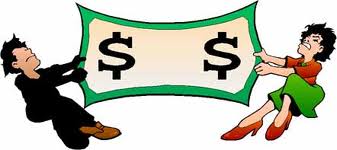 And then we can communicate more easily with you, our fellow co-owners.

Please visit regularly for updated information on new initiatives at Christie Village


We have now published several editions of The Christie Chronicle, our newsletter to the owners. If you haven't gotten a copy by email, let us know and we will add you to the email list.

Christie Village co-owners have made a unique investment. Some owners have been here since Christie Village was built, seeing their children, grandchildren, and now great-grandchildren stay and play here. Now, young parents are rediscovering the wonder of Christie Village and Beech Mountain. We need your support to keep Christie Village viable and growing. Please support our new initiatives.

Many of our owners use their weeks at Christie Village. Others exchange their weeks through companies such as DAE Live www.daelive.com

Have you considered volunteering your services as a member of our Board of Administrators? We need committed, dedicated and active people to serve on our board. Board members will be elected by the other co-owners at the Annual Meeting for a term of one or two years. Once elected, members will be asked to devote some of their time and expertise to managing and planning the care, marketing, maintenance and proper financial oversight of Christie Village Condominium as well as serving on various committees. If you are interested, please complete the information in the following email and send it to info@christievillage.com.

The qualifications and duties of members of the Board of Administrators and its officers can be found here.